Greetings, Earthlings: 3" Space Square Has Arrived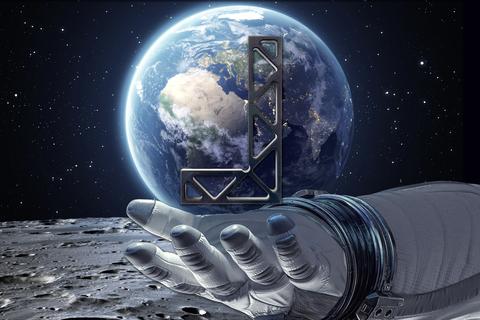 Preorders Begin Shipping December 20, 2019
The Seneca Woodworking 3" Space Square is a 
We're taking precision woodworking tools to a higher level!
We firmly believe that listening to our customers allows us to build better tools, and we've had an overwhelming amount of customers tell us that they aren't happy with the current precision squares on the market, so we took on the task of designing squares made to boldly go where no woodworking tool has gone before.  Introducing, the Seneca Woodworking Space Square series!
We started by looking to the future... 
The basic elements of many traditional woodworking tools have remained unchanged for years. We started by questioning how we could improve basic concepts that have worked for centuries.  We decided to approach designing this square by looking at the future.  What better way to get inspiration than by looking at great achievements and amazing feats of engineering in aviation and space exploration.   We decided we could make a high tech square, by using high tech computer CAD simulation...similar to the techniques used to design spacecraft... to eliminate weight and extra material while still creating a strong and precise tool.   The result is a square that is futuristic, both in engineering and design philosophy.    It feels great in your hand and won't weigh you down in a pocket, toolbelt or work apron!
But we never lost sight of the past...
Henry Ford once said "you can have any color you want as long as it's black".  Our Aluminum Space Squares come in black hard-coat type III anodizing.  We do this because we try not to value form over function. Hard-coat anodize doesn't come in bright colors, only black and a natural grey color.   Some manufacturers by default anodize their products bright colors like red, blue, or green.  That's great for aesthetics, but the end result is a product that's less durable than a hard-coat anodized product.      We believe in making hard-coat anodizing...and QUALITY, our "standard!"
The Right Stuff. 
We're a hard-working team, and we love making tools for hard-working people like you.  Like all of our tools,  our Space Squares are designed and manufactured right here in our own shop in Clarion, PA. We like to think our squares are like a piece of the American Dream you can hold in your hand, and use to build your own dream project! 
Always Ready to Launch
We're making CNC machined wall mount brackets for this and all the future tools in our "Space Square" series.  This makes it easy to mount and display the square on your shop wall for easy access!

Availability
Production for our first round of Space Squares is almost finished:  We're opening preorders today, and all orders from our first production run will start shipping on December 20th.    Once our first production run sells out,  our next production run is expected to be ready to ship February 15th,  so make sure you get in on this first round if you don't want to wait!  CLICK HERE to order now!